Kevin Clarke
Operetta Research Center
28 March, 2016
Off to new frontiers: that has always been a guiding principle for operetta. In this case, Hungarian operetta, or more precisely The Csárdás Princess, has conquered a new territory. Over the Easter week-end, Emmerich Kálmán's 1915 show made its debut in India, New Delhi, in the form of a mini-concert. It was probably the first operetta production in that country, if you don't count the touring productions from Colonial times when British officers and their families were entertained with Gilbert & Sullivan.
Kálmán's own "Indian" operetta, Die Bajadere (1921), once made it all the way to Havana and Valparadiso, as Kálmán pointed out in a newspaper article of 1928. But New Delhi? That's another story altogether.
The crusade to bring Hungarian culture out into the world was a cooperation of Pentaton with the Balassi Institute and the Budapest Operetta Theater. Together, they organized a series of six concerts, focusing on Die Csárdásfürstin, in six different venues.
The tour started in Budapest in January, at the Balassi Institute. It then went to Vienna, Brussels, and Varasdin. There, the four soloists were accompanied by a quartet. In Moscow, there was a two-part gala concert at the Tchaikovsky Hall, accompanied by a local philharmonic orchestra.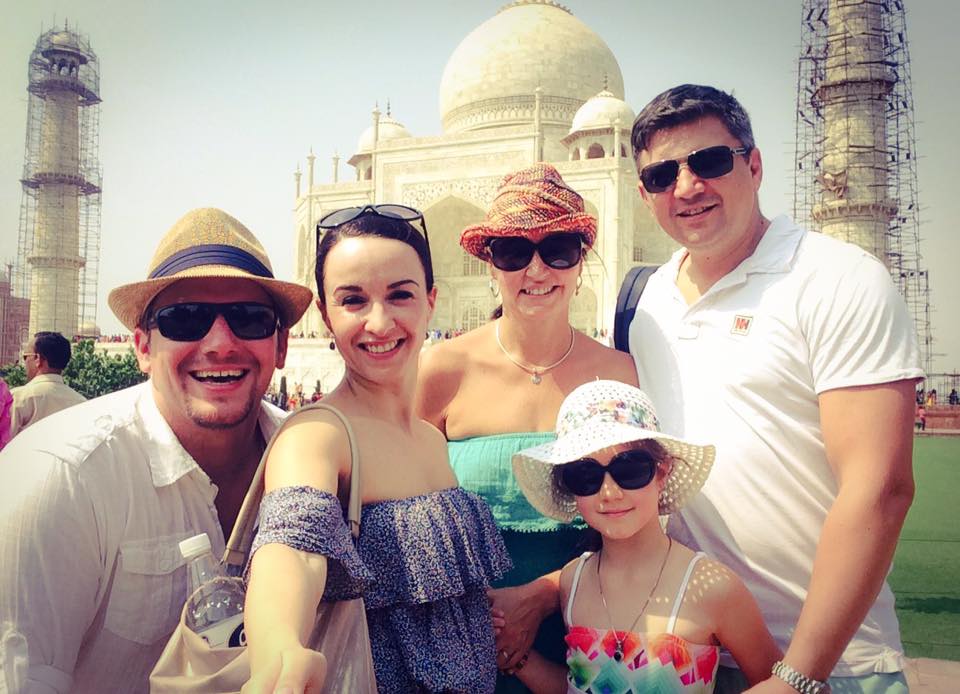 But according to András Szentpéteri of Pentaton, the most exciting stop was Delhi, "no doubt." Szentpéteri says: "We had one day off and visited Agra, the Taj Mahal …. Actually, all the soloists sang The Bajadere there, our tenor Karoly Peller took a great photo of the whole group. Later, they inserted a funny little scene from Bajadere into the concert, talking about the Taj Mahal."
In another more official picture, there's the quartet, the soloists, Mr. Gyula Pethő, the Hungarian Ambassador, Mr. György Lőrinczy, director-general of the Budapest Operetta Theater, and Mr. Zoltan Wilhelm, head of the Hungarian Cultural Center in Delhi. And of course, there is the man who organized it all: András Szentpéteri (2nd from left).